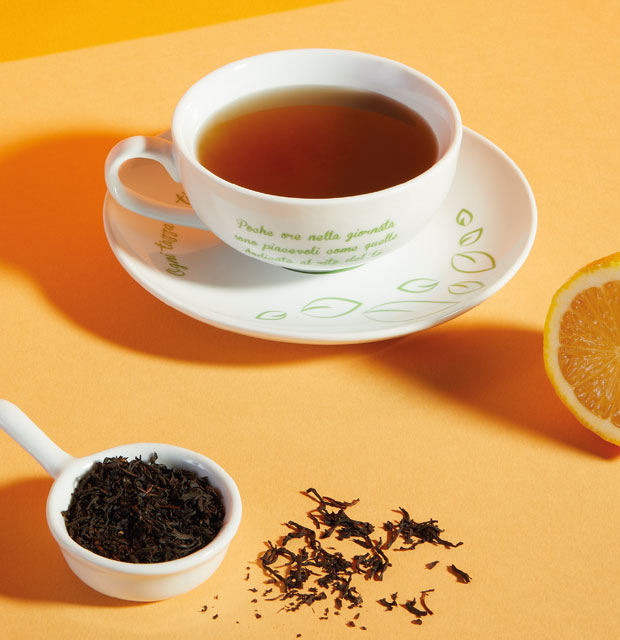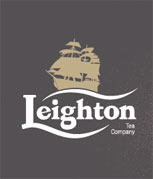 INFUSIONS - LEAF TEA
For an intense moment of well-being let's sit the Leighton warm infusions.
Expertly blended herbs in order to reach sensations and flavors able to give a perfect mix of pleasure and relief. Live you time with taste and relax even more in sweet company of Leighton's.
500GR. BOX
32 OR 16 LEAF TEA ASSORTED PACKS
BLACK TEA
Tea ENGLISH BREAKFAST
COD. IN01

tea EARL GRAY
COD. IN02
INFUSIONS AND TISANE
MIXED CITRUS
COD. IN11

CHERRY AND BLUEBERRY
COD. IN12

STRAWBERRIES
OF NORMANDY
COD. IN13

BERRIES
COD. IN14

HERBAL TEA FOR REST
COD. IN15

WELLNESS TISANA
COD. IN16
GREEN TEA
GUNPOWDER
COD. IN03

FIORITO BANCHA
COD. IN04

GREEN ORANGE SPICES
COD. IN05

TUAREG
COD. IN06
SPECIAL
KARKAT`
NIGHT OF ARABIA
COD. IN07

ROOIBUSH
CITY OF THE CAPE
COD. IN08

ROOIBUSH HONEY
AND CAMOMILE
COD. IN09

CHAI COCOA
COD. IN10
INFUSIONS AND TEA IN LEAF PROMOTIONS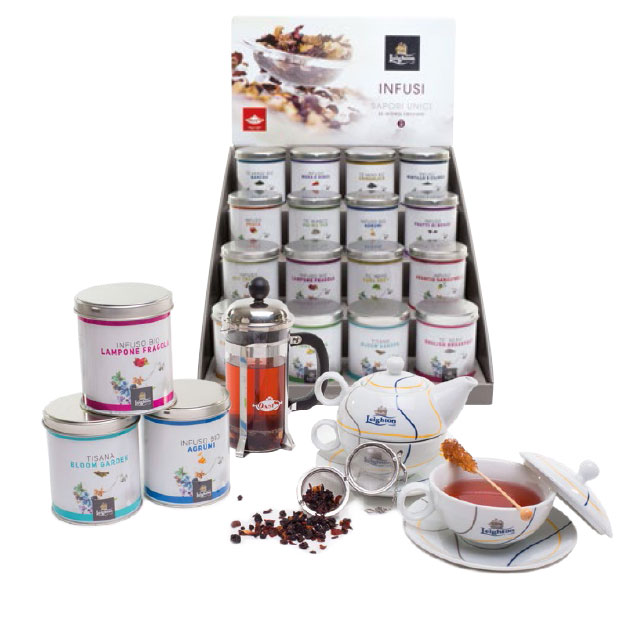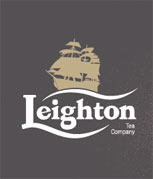 50 TINS OF 90/125 gr OF ASSORTED TE IN LEAF
2 CARDBOARD DISPLAYS
12 LEIGHTON CUPS
(OR 6 TEA FOR ONE) IN PORCELAIN
6 STAINLESS STEEL INFUSTER
10 MENUS
1 ADVERTISING SIGN